The Law Offices of James G. Graver, P.A., represent Lake Worth, Florida area car accident victims who have suffered injury. Our Lake Worth Car Accident Lawyers secure full support for our clients so they can recover physically, emotionally, and financially.
We provide a free, no-obligation case consultation to all seriously injured victims. Contact us to schedule a confidential case review. It's a chance to determine what your collision injury is worth and to find out how to hold auto insurance companies fully liable.
Car Accident Hazards in Lake Worth, Florida
Motorists in Lake Worth will spot plenty of careless drivers on fast-moving routes like I-95 and Highway 1. Drivers can be typing out a text as they come upon a red light they don't notice. They might veer across several lanes of traffic before looking up. Reckless drivers who speed also run the risk of losing control and running into other vehicles or pedestrians.
The Florida Highway Safety and Motor Vehicles (FHSMV) department tracks accidents in Palm Beach County each year. They documented 9,951 accidents in the county involving injuries in 2022. Those accidents led to a tragic 223 fatalities for the year. A shocking 6,796 local accidents in 2022 involved a hit-and-run driver.
Even perfectly safe drivers will be forced into frightening collisions on busy streets like 10th Avenue. When occupants suffer a serious injury, they may need the help of a Lake Worth Car Accident Lawyer to secure the compensation they need from an unhelpful car insurance company. Drivers who are being unfairly blamed for a collision should also speak to an attorney about how to protect themselves.
What to Do After a Lake Worth Car Accident
See to your injuries and the injuries of others first. Contact 911 and get officers and an ambulance on the way.
Then, once the scene is secure, and if you are left strong enough, try to gather some evidence on the scene. This will be some of the strongest evidence of what actually happened. It can really help when a  car insurance adjuster attempts to shift blame in the accident later.
Try to gather these details on the scene of your accident:
Get checked out by EMTs. Go to the emergency room if necessary.
Give the Florida Highway Patrol or the Palm Beach County Sheriff's Deputy a full account of what you saw.
Take pictures. Get out your cell phone and snap photos that show the damage to all vehicles involved. Take photos of any visible injuries.
Find out how to contact witnesses.
Exchange information with other drivers if the investigating officer doesn't provide it to you. Don't talk about who was at fault or how badly you are injured with other drivers.
Look around to see if surveillance cameras are mounted on local businesses or if nearby houses have a security system that recorded the accident. See if other motorists have a dashcam. Note the addresses.
Get checked out by your personal doctor in the days that follow. Get any new pain you experience documented. Follow the recommendations of your doctor.
Keep any damaged clothing and personal items.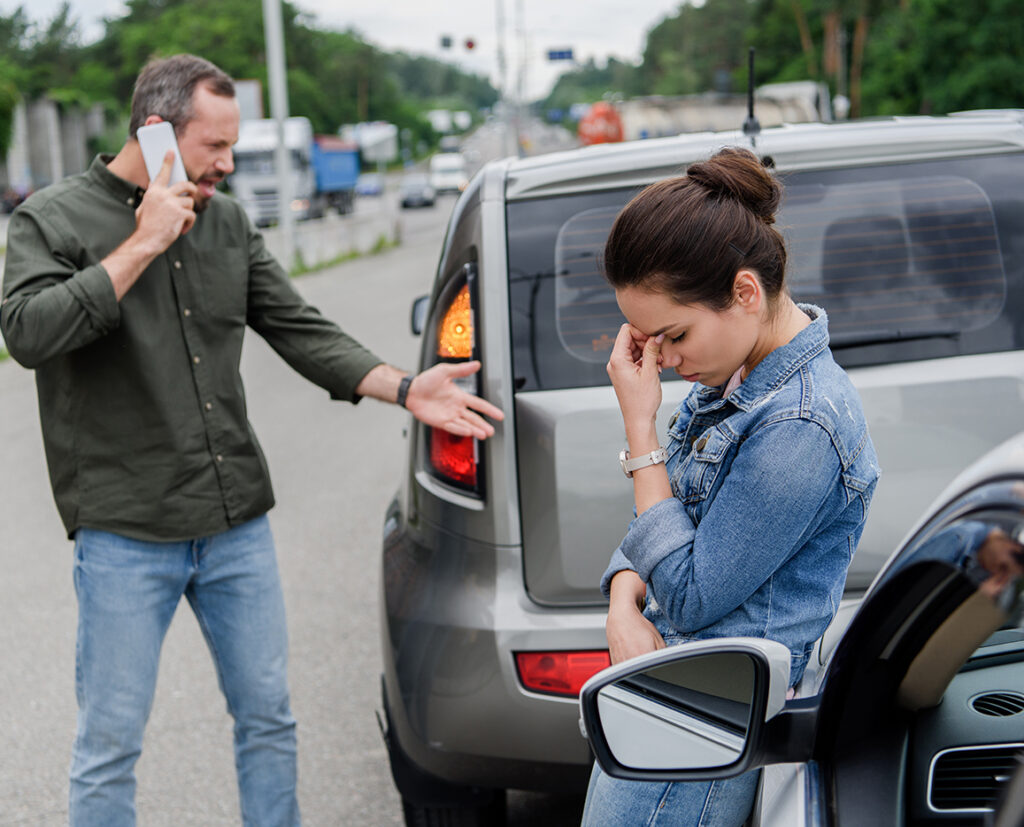 What Kind of Compensation Can I Get After a Lake Worth Car Accident?
Your attorney with The Law Offices of James G. Graver, P.A., will also fully investigate your case as soon as you go over what happened. Your lawyer will secure video evidence and keep track of witnesses for testimony.
This evidence is used to build the strongest case possible to submit to the at-fault driver's car insurance provider. Your lawyer also begins to create a full list of every hardship you've endured in recovery. Each factor should help boost the value of your car accident settlement check as long as you've got the evidence to prove every damage you've suffered.
Your lawyer makes sure every hardship is clearly laid out in your injury claim. Anything left off won't count toward the settlement money you are awarded. These costs may be left to come out of your own pocket if they aren't mentioned.
Your car accident lawyer will be asking for support for both economic damages and non-economic damages:
Economic Damages
Current hospital bills and physical therapy costs and those expected in the future.
Lifelong support for victims who suffer permanent disabilities.
Travel costs for doctor's appointments during a time when victims may be unable to drive. Patients could be in a cast or using a wheelchair.
Reimbursement for the paychecks victims lose while missing work during recovery.
Money to pay for car repairs or for a new vehicle.
Non-Economic Damages
Support for the physical pain patients endure.
Support for the emotional trauma caused by a violent crash and a difficult recovery.
Support for a loss of enjoyment of life while dealing with traumatic injuries.
Support for the loss of consortium. The loss of intimacy with a partner.
Wrongful Death Support for Families After A Lake Worth Accident
In the most tragic cases, the cost of a careless driver's mistake is a precious life. Families of the victims will almost immediately face funeral costs, ambulance fees, and perhaps leftover medical bills. These costs should all fall on the at-fault driver's car insurance provider.
Close family members like a spouse or children of the victim would file a wrongful death claim. They'd ask for reimbursement for expenses stemming from the accident. They would also seek support to protect themselves in the future. This money would be necessary when the weekly paychecks the deceased had always supported the family with was no longer available.
A skilled Lake Worth wrongful death lawyer can also file on behalf of the family. A lawyer would allow the family time to grieve and, in the meantime, would work to make sure the car insurance company didn't try to limit support at such a difficult time.
Frequently Asked Questions
Contact a Lake Worth Car Accident Lawyer
Our firm knows how difficult it can be to deal with car insurance companies after an accident. Don't do it alone. Allow the Law Offices of James G. Graver, P.A., to fight on your behalf to earn the full amount of compensation available for your losses.
We are committed to working to make sure that you have all of the resources available so that you can fully recover from your injury or loss. We will always work on a contingency basis and do not get paid unless you win.
Contact us today to schedule your free car accident case consultation.