The Law Offices of James G. Graver, P.A., represents Lake Worth bicycle accident victims who have suffered injuries due to a careless driver's mistake. Our Lake Worth Bicycle Accident Lawyers secure full support for victims of all ages so they have what they need to recover and get back on their bikes again.
We provide a free, no-obligation case consultation to all victims with serious injuries. Contact us to schedule a confidential case review. It's a chance to determine what your bicycle injury is worth and to find out how to hold car insurance companies fully liable.
Lake Worth Bicycle Accident Hazards
Lake Worth cyclists can take advantage of some local bike trails away from the rush of traffic. Families can ride at John Prince Park or run up to the Palm Beach Lake Trail where they'll encounter very few vehicles.
There are also some bike lanes in the city, such as along Military Trail. But across much of Lake Worth Beach, cyclists wanting a long ride, or traveling to work or class will have to share the road with sometimes reckless drivers.
And bike lanes aren't a 100% dependable safeguard from drivers. Drivers can pull into bike lanes for a right turn without checking mirrors and blind spots for a defenseless rider. Families out for a ride in Lake Worth neighborhoods may have children with them who are at risk when fast-moving drivers approach. Drivers may be looking at a cell phone instead of the lanes ahead where a child is slowly pedaling along.
After a devastating bicycle accident, a Lake Worth Bicycle Accident Lawyer fully protects adult victims and secures whatever they need in recovery. The Law Offices of James G. Graver, P.A., also compassionately represent the parents of child bicycle accident victims and makes sure those young patients receive the support they need to fully heal.
Lake Worth Bicycle Accident Statistics
Lake Worth's yearly bicycle and pedestrian accident rates should always be on the mind of every driver as they travel local streets. The city's accident data was compiled by Signal Four Analytics with help from the University of Florida.
Their figures consider pedestrian and bicycle crashes together. In 2021, Lake Worth saw 68 bicycle and pedestrian accidents, leading to at least 11 injuries and 7 fatalities. In 2022, Lake Worth's total number of collisions shot up. Officials recorded 76 bicycle and pedestrian accidents causing 11 injuries and 4 deaths for the year.
The Department of Florida Highway Safety and Motor Vehicles (FLHSMV) tracks accidents in Lake Worth and across Palm Beach County. They recorded 483 bicycle accidents occurring in the county in 2022. Those accidents led to at least 442 injuries and a tragic 14 deaths. The figures were up from the previous year.  In 2021, Palm Beach County documented 424 cycling accidents with 8 fatal incidents reported.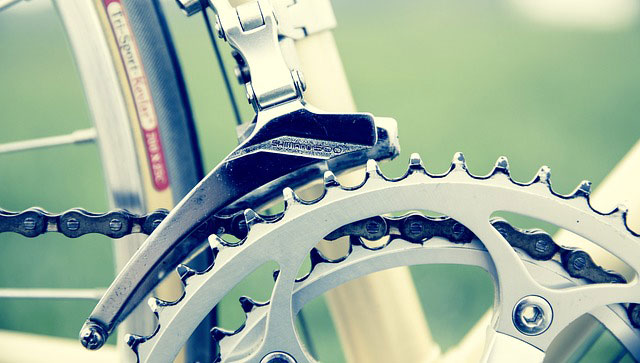 What Should I Do After a Lake Worth Bicycle Accident?
When you are sent into a collision, you will need to build a strong case to make sure an at-fault driver's car insurance company doesn't have an excuse to deny support. You should try to collect evidence on the scene of any bicycle crash if they are feeling up to it.
Call 911. Get checked out by EMTs and go to the hospital if necessary.
Give a full account of what happened to investigators.
Take a lot of pictures. Show the damage to the vehicle, your bike damage, damaged clothing, and any visible injuries. Take a picture of the bike helmet on your head if you are wearing one.
Get witness contact information.
Get driver's license and insurance information from the at-fault driver.
Schedule an appointment with your own family physician to get your injuries examined, even if you've already gone to the emergency room.
Keep evidence. Don't throw out a damaged bicycle. Don't wash bloody and damaged clothing.
You should also contact a Lake Worth Bicycle Accident Lawyer as soon as possible to schedule a free consultation. Your lawyer will be fully investigating your case and collecting evidence as well. Your attorney is a safeguard when insurance companies try to blame you for your accident or attempt to downplay the seriousness of your injuries.
Your lawyer uses all evidence, including testimony and surveillance footage, to force a car insurance provider to accept full liability. Your lawyer then negotiates to maximize the compensation you receive.
Securing Compensation After a Lake Worth Bicycle Accident
A critical step in the bicycle accident claims process will be when all evidence is secure and an injury claim is submitted to the insurance company. Victims must include a full list of their hardships since the bicycle accident. Leaving something off this list will mean it won't earn compensation and will end up as something the victim may have to cover.
Your Lake Worth personal injury lawyer will make sure every damage you've had to cover is considered in a bicycle accident settlement check. These and other losses must factor in:
Current hospital bills and the cost of care expected to be needed in the future.
Lifelong support for victims who suffer permanent disabilities in a devastating bicycle accident.
Support for a permanent scar or disfigurement.
Travel costs to go to doctor's appointments during a time when victims may be unable to drive. Transportation to doctors and surgeons that may be in other cities.
Support for the physical pain patients endure.
Support for the emotional trauma caused by a frightening bicycle crash and a difficult recovery.
Support for a loss of enjoyment of life. The inability to ride a bike again or participate in family activities.
Reimbursement for the paychecks victims lose while missing work during recovery.
Full support for a child bicycle accident victim. A young victim could need additional support through adulthood. Bicycle injuries suffered as children can affect development in the teen years and additional surgeries may be required.
Bicycle accident wrongful death benefits. Support for families who tragically lose a loved one in a Lake Worth bicycle collision. Families must receive help paying for a burial service and remaining ambulance and hospital bills. They should also be supported in the future as they move forward without the guidance and financial support the victim would have continued to provide.
Frequently Asked Questions
Can I receive compensation for a bicycle accident if I'm not wearing a helmet?
Yes. All victims can seek compensation from at-fault drivers even if they weren't wearing a helmet when they were hit. Florida law doesn't require cyclists 16 and older to wear helmets.
Can I receive compensation if I'm stuck by a Lake Worth hit-and-run driver?
Yes. If a hit-and-run driver is never identified, victims can still file an uninsured motorist claim with their own car insurance company. If victims don't have car accident insurance, they should check to see if they are covered by a family member's policy.
How long do I have to file a bicycle accident injury claim in Florida?
Four years. You have four years from the date of a bicycle accident to file an injury claim. You should act as soon as possible, though, to allow your lawyer to secure evidence and surveillance video and track down witnesses.
Contact a Lake Worth Bicycle Accident Lawyer
Florida cyclists have as much right to the lanes as any driver, but motorists can be ignorant of traffic laws and pay little attention to riders. This negligence can cause devastating bicycle accidents and leave riders with serious injuries.
The Law Offices of James G. Graver, P.A., is an advocate for safe rides for every bicyclist. We stand by bicycle accident victims and make sure careless drivers are held financially accountable for their mistakes.
We are committed to working to make sure that you have all of the resources available so that you can fully recover from your injury or loss. Contact us today to schedule your free and confidential bicycle accident case consultation. There's no obligation, but if you feel we can help you earn more in a bicycle injury claim, you won't need any money to hire us. Our lawyers work on a contingency basis. That means we don't get paid unless we win your case for you. Then our fee is paid out of the settlement money you receive.