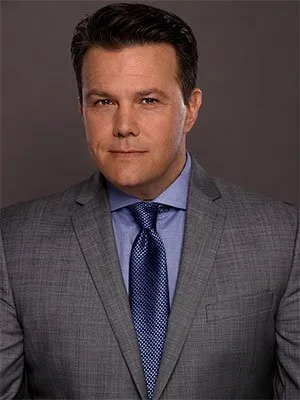 Mr. Graver is a personal injury trial attorney and the founder of the Law Offices of James G. Graver, P.A.
He specializes in helping those who have suffered serious and catastrophic injuries or loss due to someone else's negligence.
He has a tireless commitment to seeking justice and prides himself in offering every client individualized attention and care during the entire legal process.
Initially, Mr. Graver spent over a decade of his legal career defending some of the nation's largest corporations and insurance companies from personal injury lawsuits. He eventually made one of the most important decisions in his life when he decided to switch career paths and utilize his invaluable experience to help his injured clients fight against those same big corporations and insurance companies.
Today his law firm exclusively handles cases on behalf of injured clients in matters involving Wrongful Death, Premises Liability, Motor Vehicle and Trucking Accidents, Negligent Security, Product Defects, Brain Injury, Spinal Trauma as well as numerous other types of personal injury claims.
Mr. Graver has a unique and sought-after skill base due to his comprehensive understanding and experience of the insurance "claim evaluation" process as it relates to personal injury litigation. As a direct result of this, he possesses an uncanny ability to maximize the value of even the most difficult cases, helping his clients obtain the highest settlements possible.
He is also an active advisor and lecturer within the community to other legal professionals and organizations on a wide variety of legal topics concerning the justice system and civil litigation. He is registered with the Florida Bar as a legal mentor and advisor to other litigation attorneys who seek him out for his counseling and years of expertise in the courtroom.
As a resident of South Florida for nearly forty years, he takes great pride in building relations in his hometown and being the type of lawyer that's worthy of earning his clients' trust. Mr. Graver resides in Palm Beach County with his wife and their two school-aged children, and he is an avid fisherman and sports enthusiast.
His main office is located in Lake Worth, Florida, and he accepts cases in the Tri-County area including Boca Raton, Delray Beach, Boynton Beach, Lake Worth, Wellington, West Palm Beach and Ft. Lauderdale.