The Law Offices of James G. Graver, P.A., represents Lake Worth pedestrian accident victims who have suffered injuries due to a careless driver's mistake. Our Lake Worth Pedestrian Accident Lawyers secure full support for victims so they have what they need to recover physically, emotionally, and financially.
We provide a free, no-obligation case consultation to all victims with serious injuries. Contact us to schedule a confidential case review. It's a chance to determine what your pedestrian injury is worth and to find out how to hold car insurance companies fully liable.
Lake Worth Pedestrian Accident Hazards
Lake Worth wants to be the perfect place to get out for a walk to enjoy the sunshine, do some shopping, or walk to work or school. But a community doesn't become a safe place for pedestrians without the full attention of local lawmakers and local drivers.
Busy intersections like 6th Avenue and US-1 can allow those on foot only a few seconds to cross five and six lanes of traffic. Intersections along Lucerne Avenue are other spots where emergency responders rush to pedestrian collisions far too often.
Pedestrians travel Lake Worth streets with less protection than anyone else on the road. It's why Florida drivers are required to show a duty of care towards anyone on foot. Motorists must monitor for the possibility of a pedestrian at all times. They must slow down when they see a pedestrian entering a crosswalk or entering at any point along a street. They must be going slow enough to be able to avoid an impact with someone walking or running.
When they don't show this care, they can be held liable for the consequences of a devastating accident. A Lake Worth pedestrian accident lawyer is a safeguard for pedestrians and their families after they get hit. A skilled lawyer makes sure victims have what they need to make a full recovery from a terrible crash.
Lake Worth Pedestrian Accident Statistics
The Department of Florida Highway Safety and Motor Vehicles (FLHSMV) tracks accidents in Lake Worth and across Palm Beach County. They recorded 644 pedestrian accidents across the county in 2022. Those accidents led to at least 528 injuries and a tragic 55 deaths. The figures were elevated from just a year before. In 2021, Palm Beach County documented 573 pedestrian accidents with 48 fatal incidents reported.
Lake Worth's needlessly high pedestrian accident numbers showed little improvement from 2021 to 2022. The city's accident data was compiled by Signal Four Analytics with help from the University of Florida. The figures group pedestrian and bicycle accidents together. In 2021, Lake Worth saw 68 bicycle and pedestrian accidents, leading to at least 11 injuries and 7 fatalities. In 2022, Lake Worth recorded 76 bicycle and pedestrian accidents causing 11 injuries and 4 deaths.
In 2023 and beyond, it's hoped that safety initiatives and better awareness from Lake Worth motorists lead to significant reductions in pedestrian accidents. In 2022, Lake Worth Beach signed on to be a "Vision Zero City," with the goal to cut traffic fatalities to zero in the coming years. The Lake Worth Pedestrian Accident Lawyers at The Law Offices of James G. Graver, P.A., are advocates for safer paths for those on foot in Lake Worth.
What to Do After a Pedestrian Accident
Holding a careless driver liable for every bill you receive in recovery will be critical to protecting yourself and your family financially. You'll need to build a strong case, backed with evidence, to force a driver's car insurance provider to accept responsibility.
Your lawyer builds a strong case for you, but your lawyer won't be there in the moments after a collision when the strongest proof of what happened is available. If you are left strong enough, try to gather some key evidence on the scene. Or ask someone with you or a witness to help you gather a few elements.
Call 911. Get checked out by paramedics. Go to the emergency room if necessary.
Give a full report to a Palm Beach County Deputy or the Florida Highway Patrol. Give all the details you can remember about the vehicle in the event of a hit-and-run.
Take cell phone pictures. Show damage to the vehicle involved. Show any visible injuries. Show crosswalks and street signs.
Get the addresses of any nearby homes or businesses that appear to have security cameras.
Talk to any witnesses and get contact information so your Lake Worth pedestrian accident attorney can contact them.
Exchange information with the driver unless an officer provides you with this information.
Get examined by your own doctor in the days that follow.
Keep any damaged clothing and personal items.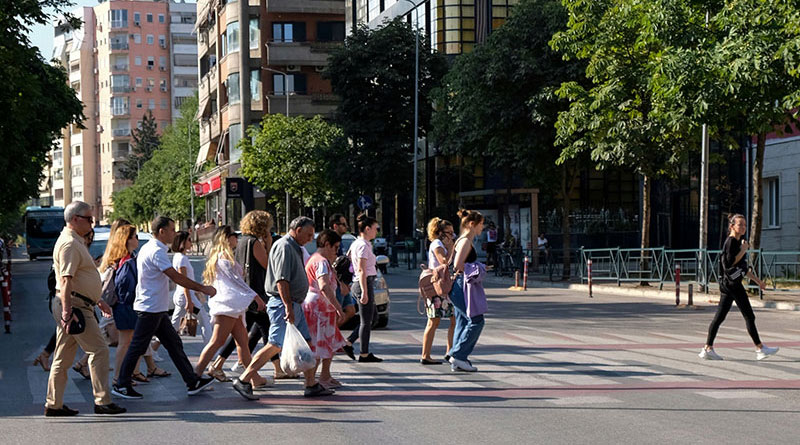 Compensation Available after a Lake Worth Pedestrian Accident
Pedestrian accident victims in Lake Worth should receive the maximum in support available from the insurance providers for careless drivers. That won't happen unless every hardship victims and their families suffer is included when a pedestrian accident claim is submitted.
A Lake Worth Pedestrian Accident Lawyer makes sure all physical, emotional, and financial damages are clearly listed for the insurance adjuster. Your lawyer would demand compensation in the form of a pedestrian accident settlement check for these factors and more:
Current hospital bills and the cost of care expected to be needed in the future.
Lifelong support for victims who suffer permanent disabilities in a devastating pedestrian accident.
Travel costs for doctor's appointments during a time when victims may be unable to drive. Patients could be in a cast or using a wheelchair and require the help of a shuttle service.
Support for the physical pain patients endure.
Support for the emotional trauma caused by a frightening pedestrian crash and a difficult recovery.
Reimbursement for the paychecks victims lose while missing work during recovery.
Support for a child pedestrian accident victim. A young victim could need additional support through adulthood. Injuries suffered as children can affect development in the teen years and additional surgeries may be required.
Pedestrian Accident wrongful death benefits. Support for families who tragically lose a loved one in a Lake Worth pedestrian crash. Families must receive help paying for a burial service and ambulance and hospital bills. They should also be supported in the future as they move forward without the guidance and financial support the victim would have continued to provide.
Frequently Asked Questions
Can I get compensation after a pedestrian accident if I was jaywalking?
In some cases, yes. A pedestrian may have been crossing the street in an illegal spot, but drivers can still be assigned some liability in a collision for not paying attention and not slowing down to prevent an impact.
Can I get compensation if I'm struck in a pedestrian accident by a hit-and-run driver?
Yes. If a hit-and-run driver is never identified, victims can still file an uninsured motorist claim with their own car insurance company. If victims don't have car accident insurance, they should check to see if they are covered by a family member's policy.
How long do I have to file a pedestrian accident injury claim in Florida?
Four years. You have four years from the date of a pedestrian accident to file an injury claim. You should act as soon as possible, though, to allow your lawyer to secure evidence and surveillance video and track down witnesses.
What if I can't afford to pay a Lake Worth pedestrian accident attorney?
You can still secure quality legal representation. We take cases on a contingency basis, meaning that you pay nothing unless a recovery is made on your behalf. Then our fee comes out of the settlement money you receive.
Contact a Lake Worth Pedestrian Accident Lawyer
Residents and visitors in Lake Worth deserve a safe path to walk in every direction. We stand by those on foot who are injured by a careless or reckless driver's mistake.
Our firm knows how difficult it can be to deal with car insurance companies after a pedestrian accident. Don't do it alone. Allow the Law Offices of James G. Graver, P.A., to fight on your behalf to earn the full amount of compensation available for your losses.
We are committed to working to make sure that you have all of the resources available so that you can fully recover from your injury or loss. Contact us today to schedule your free and confidential pedestrian accident case consultation.