Traffic in and around Lake Worth seems to get busier and more hazardous each year. Traveling I-95 or 10th Avenue puts local motorists in the path of distracted drivers, impaired drivers, speeders, and other reckless drivers each and every day.
The Palm Beach County Sheriff's Department and the Florida Highway Patrol pull over as many careless drivers as they can. Local television and radio ads alert drivers to the dangers of reckless behavior in annual safe driving campaigns.
However, The Law Offices of James G. Graver, P.A., thought that a visual representation of the toll these accidents have on the Lake Worth Community might have a positive effect. By seeing a graphic on the cost of these accidents in human lives and well-being, some careless drivers may have a change of heart. They may think twice the next time they are tempted to pick up a cell phone while driving or when wanting to speed on local routes.
Florida Traffic Accident Rates As of 2023
In 2022, The Florida Department of Highway Safety and Motor Vehicles (FLHSMV) reported there were 1,186,332 licensed drivers in Palm Beach County. That was up from 1,150,358 licensed drivers registered in the county in 2022.  Of those licensed drivers in 2023, 317,104 drivers were 65 years old and older.
Overall, Florida traffic accident figures have remained steady over the past five years. The FLHSMV crash dashboard shows a slight drop in accidents since a shocking high of 403,626 accidents in 2018. There was a big dip in 2020 due to the pandemic and the resulting reduced traffic seen on Florida streets and highways.
Otherwise, incidents have rebounded, unfortunately. 2022 Florida crashes resulted in almost 252,000 injuries for victims. There were also 3,552 tragic deaths reported.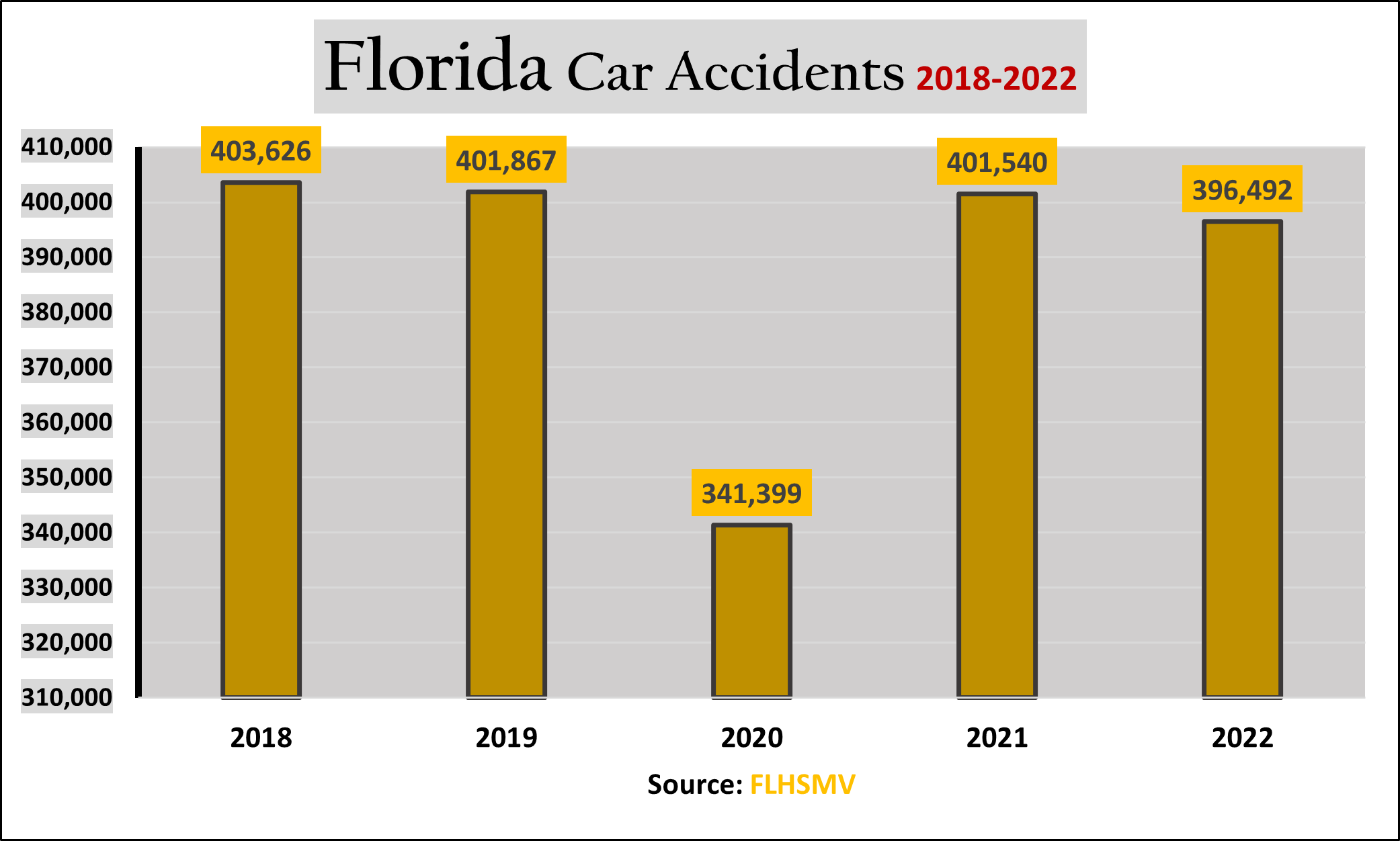 Lake Worth Car Accident Rates As of 2023
Lake Worth highways and streets see a mix of local traffic and cars and SUVs driven by visitors and tourists. Travel on US 1 sees this mix of people trying to find the beach and others trying to take their kids to school. That increased traffic can lead to increased accidents and many more injuries for victims.
2022 traffic actually produced the highest Palm Beach County Car Accident numbers in three years. Officers responded to just over 25,000 crashes across Lake Worth and the county. Those incidents were responsible for an incredible over 15,000 injuries in 2022.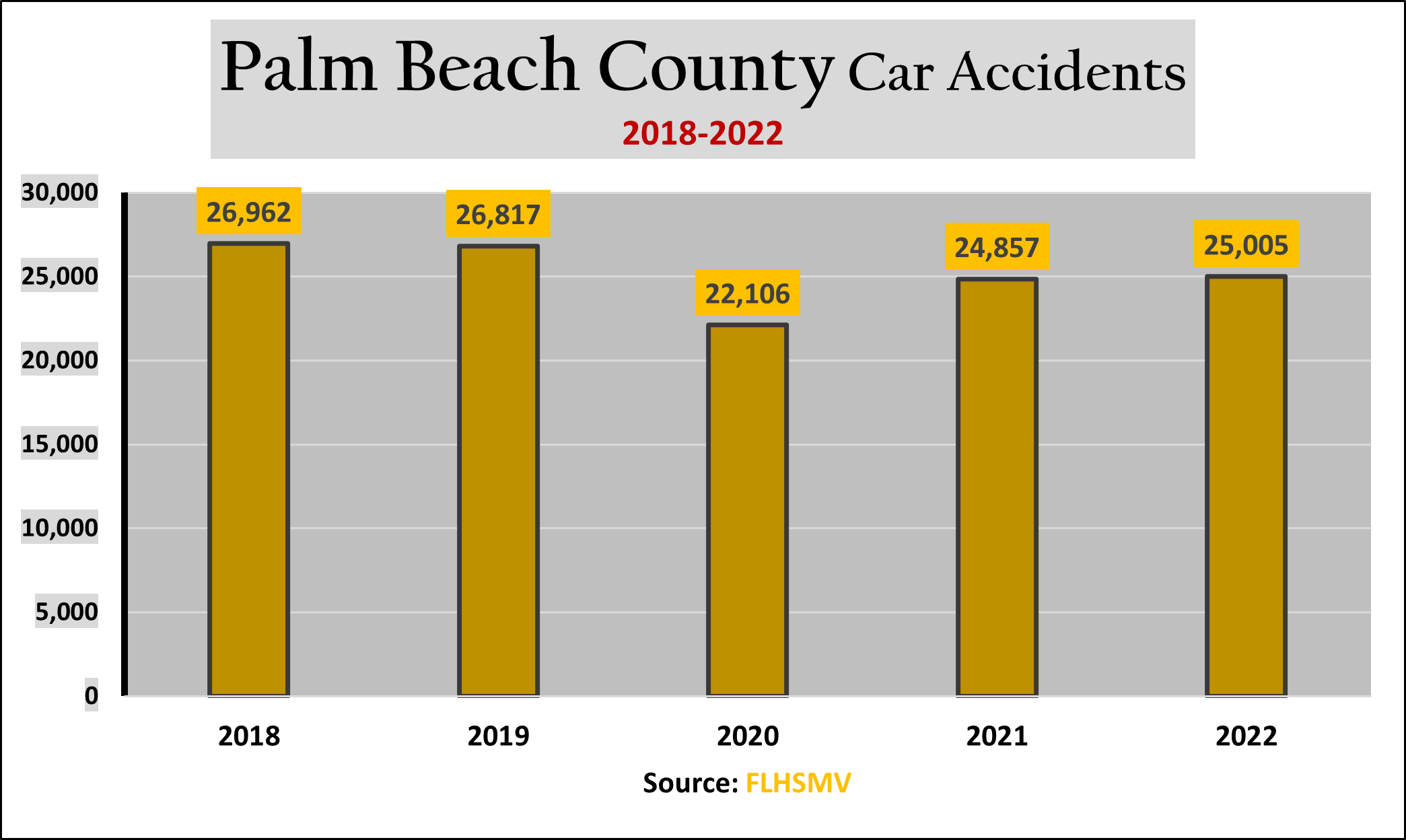 The slowdown in traffic during the 2020 pandemic reduced crash figures for the year, but unfortunately, the reduction didn't carry over to the number of fatalities. In fact, fatal accidents across Palm Beach County have risen every year since 2019. In 2022, 226 people lost their lives in accidents in Lake Worth and the County. That's the highest number of cases in five years.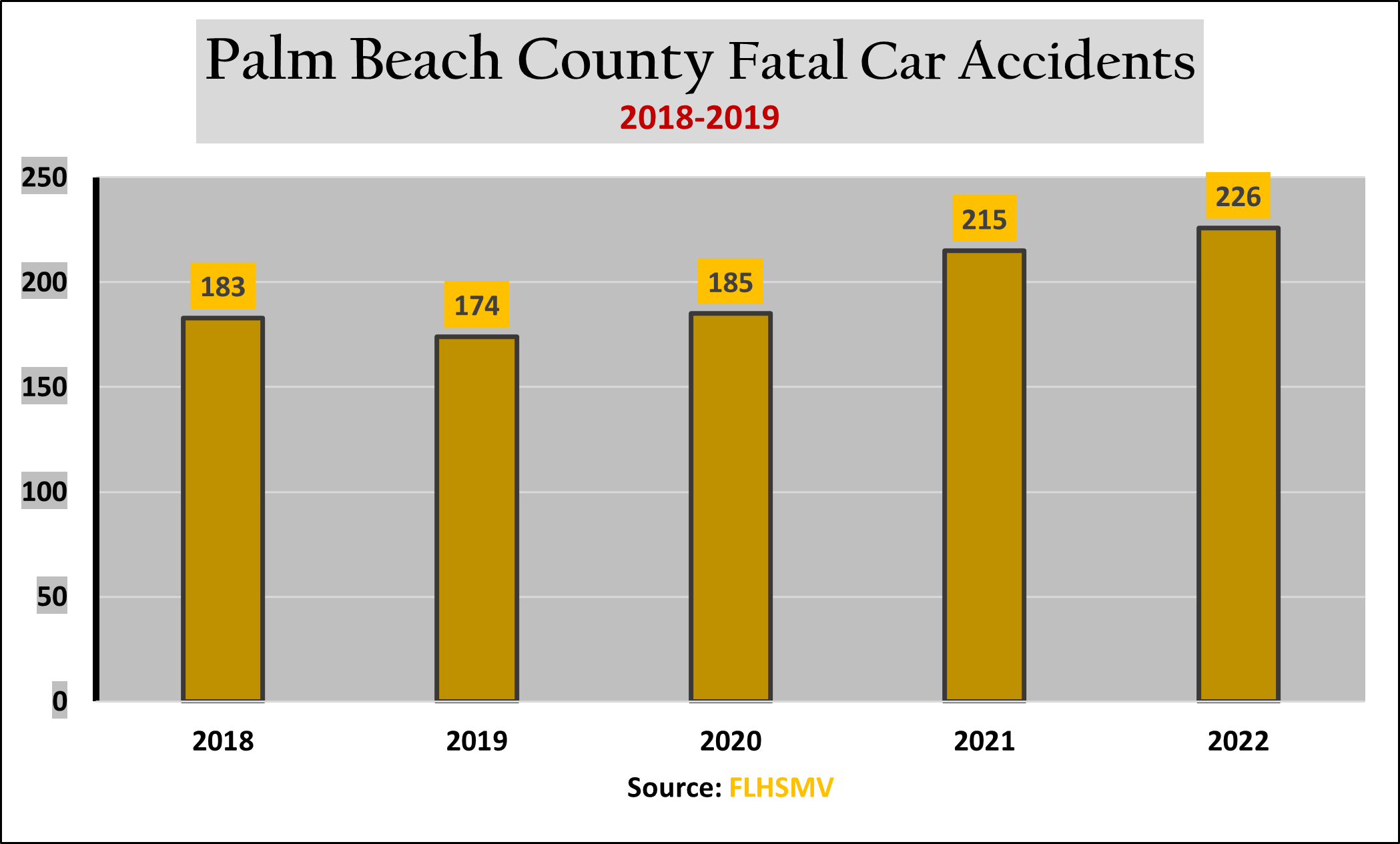 Hit-And-Run Accidents in Lake Worth in 2022
Hit-And-Run Drivers remain another frightening threat on Lake Worth Streets. These reckless drivers can cause extensive damage to parked cars and leave you to be surprised when you find the damage later.
And of course, much worse, some hit-and-run drivers strike occupied vehicles, cyclists, and pedestrians and leave behind victims with major injuries. This heartless act could leave the victims waiting much longer for the life-saving medical care they need. Drivers who flee the scene also try to avoid taking responsibility for the cost of the victim's physical and financial recovery.
Palm Beach County's Hit-And-Run rates have been fairly steady over the past five years. After a dip in cases in 2020, hit-and-run accidents have rebounded to post an average of around 6,900 hit-and-run incidents each year locally.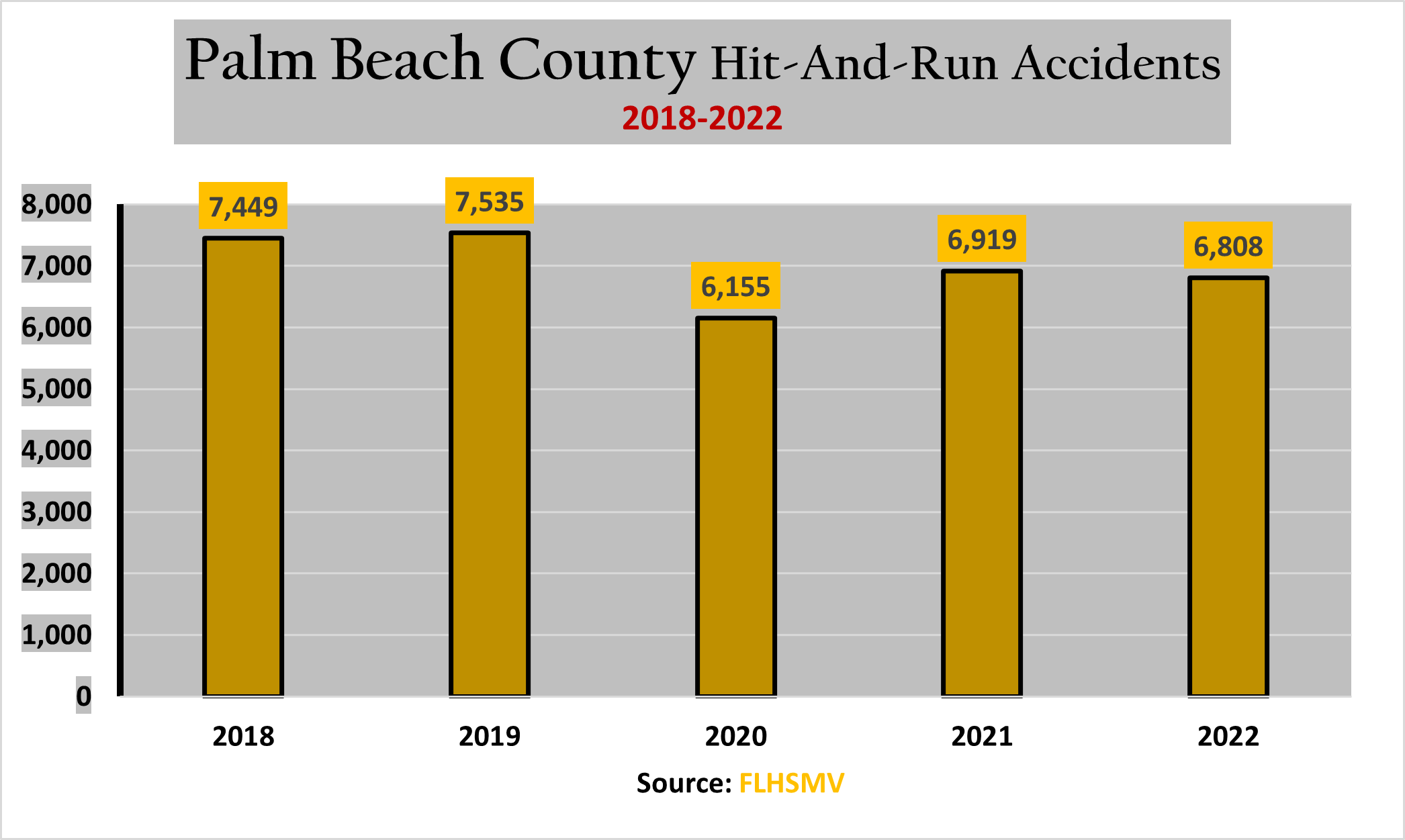 In 2022, 24 people tragically lost their lives in hit-and-run accidents in Palm Beach County. That figure was a jump from the 21 people lost to hit-and-run accidents in 2022. In many of those accidents, families have never received justice and peace of mind because hit-and-run investigators haven't been able to locate suspects.
Safer Roads in Lake Worth in 2023 and Beyond
With the trends seen in some of these statistical categories, it seems unlikely that accident numbers will be falling anytime soon. But that depends largely on the actions of each and every driver in the Lake Worth area. If drivers can make the decision to pay attention to the road, slow down, and make better choices, there is hope that the rest of 2023 can register reduced accidents and injuries.
The Law Offices of James G. Graver, P.A., have a long history of helping victims seek support after accidents in the Lake Worth and Palm Beach County area. Contact us today to schedule your free car accident case consultation if you or a loved one have been seriously hurt in an accident. You should know about every benefit available to you and your family.