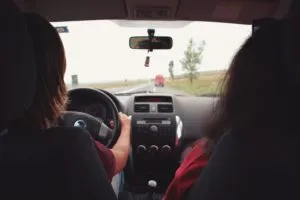 Falling victim to a hit and run accident may be more common than you think.
Unfortunately, drivers that flee after a crash, leave victims behind, often-times without recourse. This means they are left without the ability to hold the responsible party accountable for their damages.
But as many drivers in South Florida may already know, having the right type of insurance coverage is key. And while it is illegal to drive without insurance, all insurance policies are not created equal.
Therefore, it is wise to include uninsured motorist/(UM) coverage as part of your premium. In this way, you would be protected if you find yourself in a similar scenario.
However, whether you have adequate insurance coverage or not, there are certain steps to take if you're a victim of a hit-and-run. By learning what to do ahead of time, your chances of a recovery may not only be possible but greater.
Below are some steps that may help you to maximize any chance of recovering financial compensation if this happens to you.
STAY AT THE SCENE OF A HIT-AND-RUN
It is the law that dictates that all those involved in a car accident stay on the scene.
Section 316.062 requires the driver of any vehicle involved in a crash resulting in injury or death of any person or damage to any vehicle to do the following:
Give their name, address, and registration number of the vehicle they are driving
Show their driver's license/permit to the other driver upon request
Show the same to any police officer at the scene of the crash and/or investigators of the crash
Give reasonable aid to the injured person(s) on the scene
And while it is a non-criminal offense to flee, it is still against the law.
This applies to all those involved in an accident. Just because the at fault driver fled, does not mean you should too.
Regardless, it is helpful to stay on the scene and communicate to the police what happened.
DOCUMENT EVERTHING AT THE SCENE
This is important to do always, but most especially if the at-fault driver has fled the scene. You will need to prove the facts of the accident, especially if there is no physical contact with the hit and run vehicle. Your insurance company will only accept what they deem as competent evidence. Therefore, you will need to provide proof to substantiate your testimony.
Below are a few important things to remember to do if this happens to you:
Take a video and/or photos of any injuries sustained
Take a video and/or photos of any damages to your vehicle
Make a note of the car, license, and description of the at fault driver and vehicle, if possible
Take down the names and contact information of any eyewitnesses
Collect any broken pieces or remnants from the car that hit yours, if possible.
Obtain any security footage available from any nearby stores or establishments that may have recorded it.
Remember, it is crucial to document the scene; especially if you decide to file a claim in the future.
FILE A POLICE REPORT WITHIN 24 HOURS AFTER A HIT-AND-RUN
It is crucial that you file a police report immediately or within 24 hours, and just as important that you have UM coverage.
If your car is damaged and/or you are injured after an accident, and the at fault driver flees before you can identify them, then they are classified as an uninsured driver.
As such, insurance companies require that a police report be filed within 24 hours just the same.
Making an underinsured claim protects you in case the at fault driver does not have enough assets to adequately compensate you for your claim.
FILE A PERSONAL INJURY CLAIM
You have up to four years to file a personal injury claim in the state of Florida; and two years if it's a wrongful death claim.
While this gives you time to sort things out, especially after a hit-and-run accident, you can no longer file after this period of time ends. This means that you will no longer be able to seek financial compensation from the at-fault driver or an insurance company.
Hiring a Lake Worth, FL Personal Injury Attorney:
An experienced personal injury attorney will help you navigate through the aftermath of a hit-and-run.
The legal experts at the Law Offices of James G. Graver, P.A. will help victims of a hit-and-run accident through the entire process: including filing a claim, negotiating with insurance adjusters, and gathering the proper evidence for your case. You can rest assured knowing they will maximize your chances of receiving the compensation you deserve.
At the Law Offices of James G. Graver, P.A. you will be able to speak directly with a personal injury attorney to answer any questions you may have.  Call today toll-free at 1-888-Graver-3 for a free consultation and case evaluation.