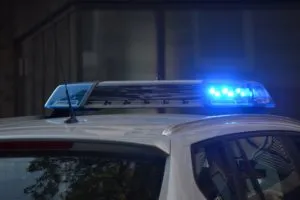 You may not think you were at fault if injured in a car accident, however, insurance companies may argue comparative negligence.
You see, in personal injury claims, it can be argued that more than one party should be held responsible for the crash. And, it does happen.
WHAT COMPARTATIVE NEGLIGENCE MEANS FOR YOUR CLAIM
Florida is considered a pure comparative negligence state. This simply means that multiple parties can share fault when there is an accident. So, when this is alleged, it can lead to an apportionment of fault between parties.
In short, this could mean less money for your personal injury claim. You may be not be entitled by law to receiving all of the insurance money that may otherwise have been made available to you.
EXAMPLES OF COMPARATIVE NEGLIGENCE
What happens if driver Sally, who has the right of way, is hit by driver Jason?
Since Jason crashed into Sally, he may be the driver presumed at fault at the scene.
However, what if it is determined that Sally was driving distracted or speeding?
Jason's insurance company may conclude there is comparative negligence. Let's say a judge assigns 80% fault to the defendant and 20% fault to the plaintiff . As the injured party, presumed not entirely at fault, Sally is the plaintiff in this example. This would mean that the maximum Sally would be able to recover would be 80%, not 100%, of her damages.
WHEN TO HIRE A PERSONAL INJURY ATTORNEY
It is always a good idea to speak to a personal injury attorney as soon as you are able to.
Insurance companies have their own attorneys standing by ready to defend their interests. They have extensive resources and so should you.
At the Law Offices of James G. Graver, P.A. all consultations are always free and confidential. You will be able to speak directly with an attorney by phone to answer any questions you may have. Call us today at 1-888-Graver-3.