Florida highways are among the worst in the nation for safety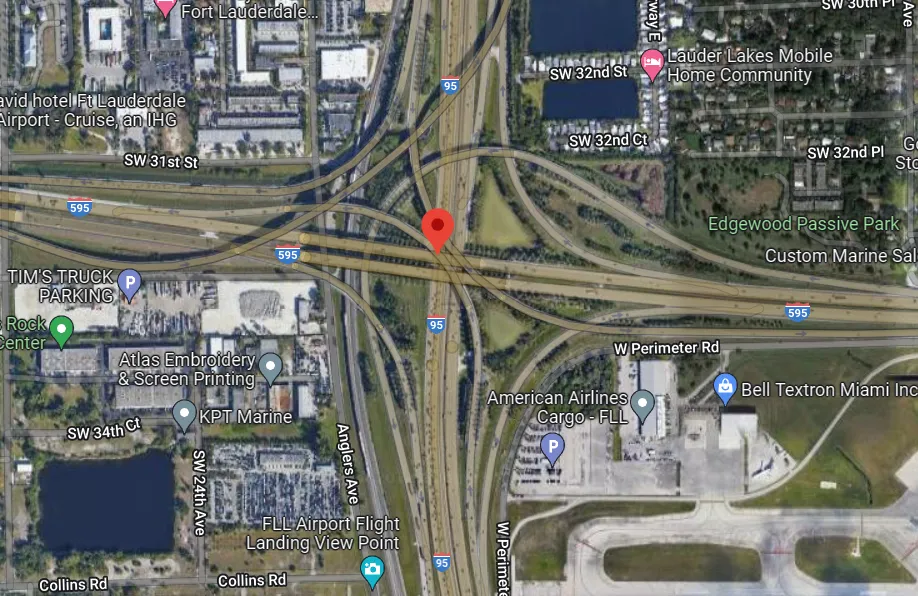 It may be no surprise that Florida highways rank near the bottom in recent safety studies.
Or that driving on some Florida Highways posts a safety threat.  Especially, since some of Florida's most dangerous highway stretches are right here in South Florida.
Certainly I-95 comes to mind for many. But it's not alone. Interstate 595 is heavily travelled also, with at least eight lanes of traffic, and multiple on and off ramps; leading to major roads such as I-95.
And then there are circumstances such as travel to and from the airport by drivers unfamiliar with our dangerous roadways. Consequently, these are things that can happen anywhere; however, that and things such as breaking down, may pose an even greater risk on dangerous highways.
IN RECENT NEWS: A PEDESTRIAN WAS FATALLY STRUCK
ON I-595
Earlier this month, Pittsburgh Steelers quarterback Dwayne Haskins was fatally struck by a dump truck on one of these unsafe highways; specifically, I-595.
Apparently, his wife told a 911 dispatcher that Haskins 24, had called her (in Pittsburg) while getting gas on foot. Only he never called her back.
He was hit upon his return to his broken-down car parked westbound on Interstate 595; And he was pronounced dead at the scene.
Moreover, 911 has since released that call and those from other witnesses. Since I-595 is near to the Fort Lauderdale Airport, several callers were coming from the airport that morning when they saw the body.
It's important to note that this interstate has no pedestrian access or designated areas to cross, such as a nearby sidewalk.  And according to Florida Highway Patrol, it is still under investigation at this time.
WRONGFUL DEATH CASES
A wrongful death case is one where a person is killed through someone else's negligence.
In a traffic homicide such as the aforementioned, investigations will likely take place for some time, with new findings kept private until the case is closed.
CAR ACCIDENT ATTORNEYS at
The Law Offices of James G. Graver, P.A.
Hiring an experienced wrongful death attorney to help you navigate through the aftermath of a serious accident is important.
At the Law Offices of James G. Graver, P.A., our expert legal team will work hard to secure the compensation you deserve for the loss of your loved one(s).
For over twenty years, its founder, trial attorney James G. Graver, has been coming to the aid of victims and victim's families in their darkest hour of need.
Each wrongful death case is carefully evaluated for a monetary value to include both the economic and non-economic losses that can be recovered by surviving family members.
Call us today for a free case evaluation on yours, or your loved one's traffic accident. All consultations are always free, and we can be reached online or at 1-888-GRAVER-3.