Bike accidents are on the rise as a result of new biking trends.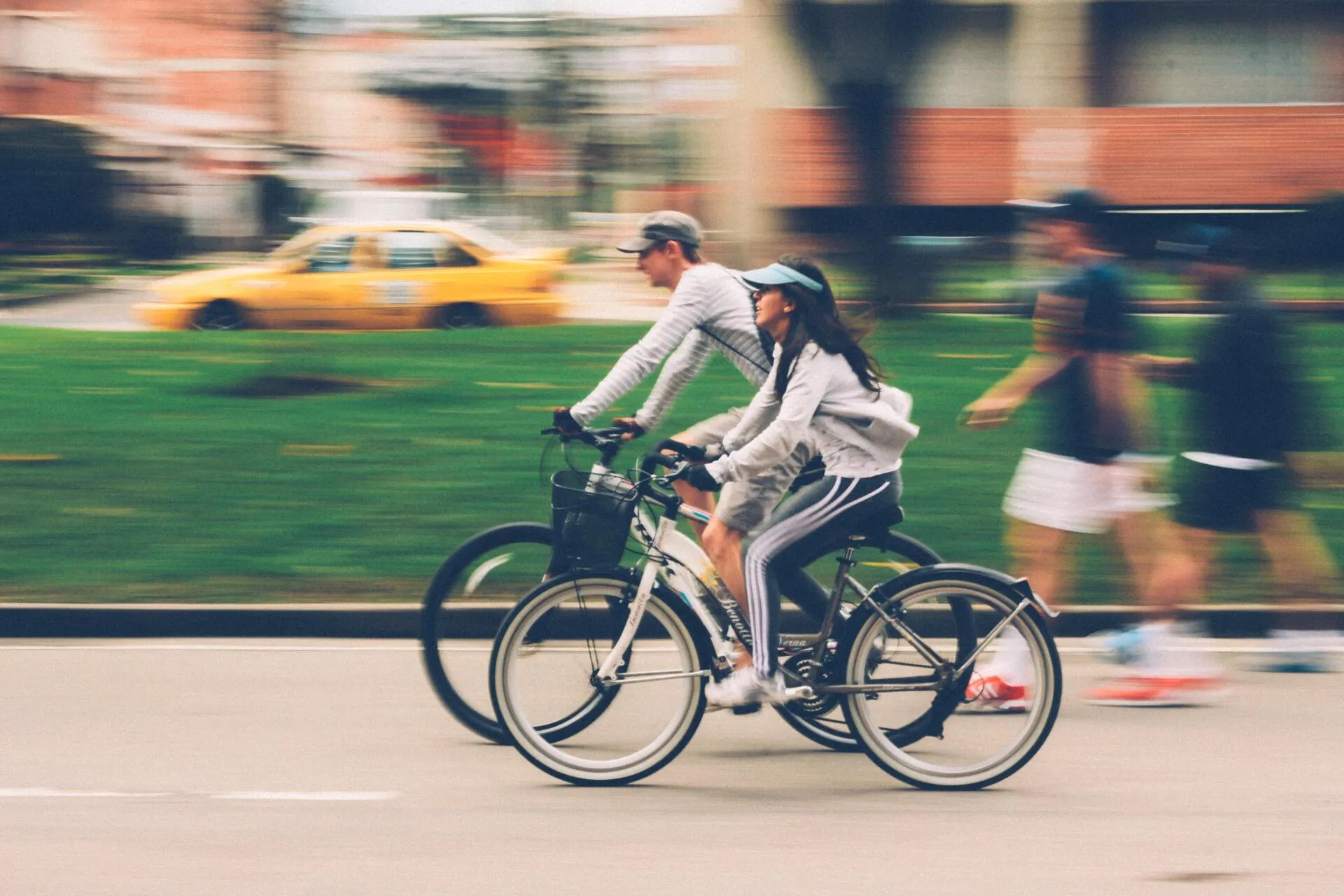 Now more than ever before, bicycling has become a popular trend prompted by bike-share, e-bikes and general commuting needs; most especially post Covid.
However, state statistics show a rise in cyclists getting hit by cars, as well as a rise in bicycle accident lawsuits.
And while bicycling provides many benefits for sports enthusiasts such as a means of exercise, being a low-cost mode of transportation, and reducing traffic congestion, it is not always safe.
This is in part due to infrastructure issues such as a need for designated bike lanes throughout the state; but also because sharing the road with motorists can be dangerous no matter.
Unfortunately, there is a popular misconception that bicycle crashes involving motor vehicles are mostly the fault of the cyclists. And, yet, the opposite holds true in most cases.
And as motorists and cyclists share more roadways, it's important to become more informed in order to potentially prevent accidents from occurring.
FLORIDA BIKE ACCIDENT STATISTICS
More than 600 bike fatalities occurred in Florida from 2014-2021.
During these past seven years there were more than 25,000 bicycle accident injuries.
The tri-county area in South Florida ranks in the top ten counties for bicycle accidents.
Here are the top 10 counties reporting bike accident injuries and fatalities as follows:
·     Miami Dade (1)
·     Broward
·     Pinellas
·     Hillsborough
·     Orange
·     Duval
·     Palm Beach
·     Pasco
·     Lee
·     Alachua (10)
WHO'S AT FAULT IN MOST BIKE ACCIDENTS?
More than half of Florida's bicycle accidents involving cars are due to motorists failing to yield.
As per the National Highway Traffic Safety Administration (NHTSA), there are six common causes of injury to cyclists. In their National Survey on Bicyclist and Pedestrian Attitudes and Behaviors, its reported as follows:
Hit by a car (30 percent)
Roadway not in good repair (13 percent)
Fell (17 percent)
Rider error (13 percent)
Crashed/ collision with fixed object (7 percent)
RIDE SMART AND NATIONAL BIKE MONTH
May is designated as National Bike Month.
Cycling enthusiasts celebrate the benefits of bicycling, including National Bike to Work Week later this month.
It was established by the League of American Bicyclists in 1956 to showcase all of the benefits bicycling can provide.
Today it continues to promote bicycling and provide the community at large with information and safety tips on Smart Cycling.
WHAT TO DO IF YOU ARE INJURED IN A BIKE ACCIDENT?
If you are injured in a bike accident, as a result of another person's negligence, you will want to speak to a personal injury attorney with experience.
The Law Offices of James G. Graver, P.A. is a well-established bike accident firm.
With more than 20 years of trial experience, their experienced bicycle accident attorneys will passionately advocate for your rights. Moreover, their expert legal team will be there to help you every step of the way. They will deliver expert individualized attention and care throughout your case.
Call the bike accident experts today for a free consultation at 561-228-7820 or 888-Graver-3. Get the justice you and your loved ones deserve.