Here's what happens to your legal rights if you are a pedestrian who's been hit by a car outside of a designated crossing area.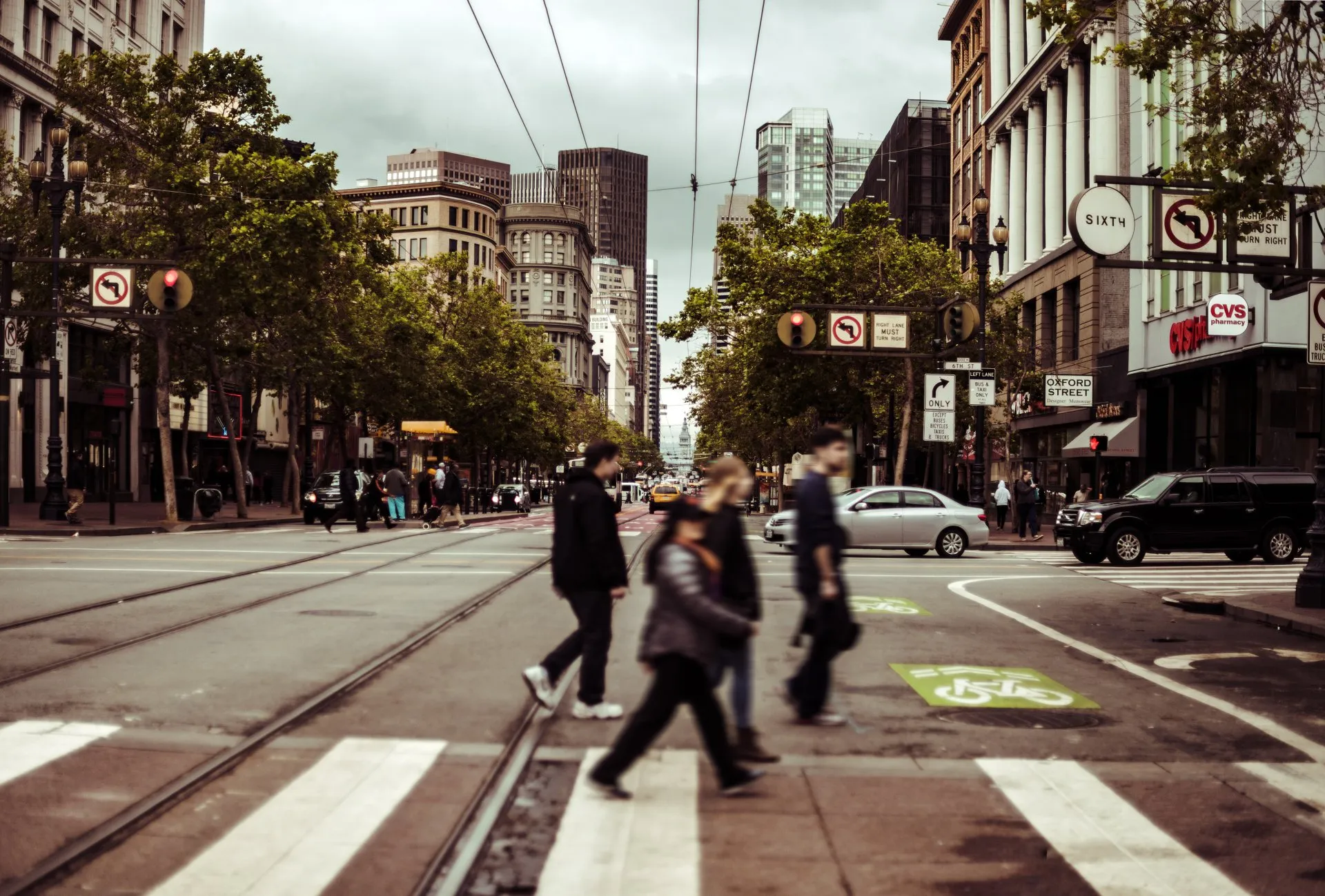 Everyone knows crosswalks are designated walking areas for pedestrian safety.
However, what happens if a pedestrian is hit outside of one? Is there a personal injury case?
The short answer is yes. While pedestrians have the right-of-way specifically in crosswalks, motorists must still exercise care regardless.
Therefore, you can still have a personal injury case if you were hit outside of a designated walking area; however, the specific circumstances of the accident would come into consideration.
Fortunately, there is an array of laws that would apply outside of crosswalks. All the rules that motorists and pedestrians are accountable for are part of the Florida Pedestrian Laws.
Motorists have a Legal Duty to Pedestrians
Just because drivers have the right of way outside crosswalks does not mean that they're not responsible otherwise.  You won't necessarily be considered at fault if you are struck while walking if you're not in a crosswalk.
This is because Florida laws state that all motor vehicle drivers must exercise proper care to avoid hitting a pedestrian while using a human-powered vehicle; and provide ample warning whenever necessary.
A driver is expected to exercise proper caution with all individuals; especially whenever they see a child or a clearly incapacitated, disabled, or confused person.
Hence, drivers are legally obligated to do everything they can to avoid accidents with pedestrians. This may involve honking their horn, slowing down or changing lanes.
How Florida Comparative Negligence Laws
The comparative fault or negligence laws in Florida may have a significant impact on pedestrian crashes occurring outside of crosswalks. Fortunately, whether a pedestrian is 1% at fault for the accident or 99%, they can still recover damages.
This means a claim must be brought against the other party's insured in order to obtain proper compensation.
For example, let's say you are the pedestrian who's been hit while walking outside of a crosswalk. If your fault in the accident is 30 percent, then the driver's insured could be held responsible for up to the remaining 70 percent.
Additionally, if you have PIP or personal injury protection coverage, it would pay for covered losses within your policy limits.
Consult with an expert Florida Pedestrian Injury Attorney
Most injured pedestrians believe they are at fault if they've been hit away from a crosswalk area.
Realistically, all accidents require a thorough investigation and assessment to understand what caused it and if someone is at fault.
Pedestrian injuries are not only devastating but often-times fatal. If you or a family member were victim to a pedestrian crash, please reach out to the Law Offices of James G. Graver, P.A.
Consultations are always free. Set up an appointment with our expert pedestrian accident attorney by contacting us online or calling 561-228-7820; or 1-888-Graver-3.