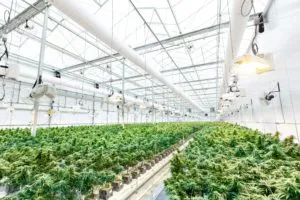 Drugged driving in Florida continues to raise concerns, especially with the newer marijuana laws in place.
Certainly, the recent legalization of marijuana brought relief to many residents suffering from a variety of medical conditions. However, it also meant that medical marijuana patients could potentially contribute to crashes involving marijuana-impaired driving.
FLORIDA MARIJUANA LAWS
Legalization of Medical Marijuana was due to the passage of Amendment 2 in 2016, of which 71% of voters were in support of.
Later in 2016, Senate Bill 8A passed in order to define many of the regulations pertaining to its usage.
At present date, Florida law allows for medical marijuana use only, not recreational.
And while recreational marijuana remains illegal in Florida, an increase in medical marijuana use inevitably raises safety concerns for drivers.
Back in 2016, our state poured millions of dollars into funding a campaign called "Drive Baked, Get Busted." And this effort to reduce the number of drugged drivers continues today.
To clarify, it is still illegal to be under the influence of marijuana while driving, even if due to medical use. However, medical marijuana is allowed to be in possession of a driver who is registered with the state.
LEGAL MARIJUANA DRIVING STATISTICS
According to a report from the Florida Department of Highway Safety and Motor Vehicles , marijuana poses driving risks. In 2018, the most prevalent drug detected in deadly crashes was in fact marijuana.
Last year, AAA reported on a five year study which showed a sharp increase in deadly crashes involving marijuana use; All from states where marijuana is legal.
So, what does this mean to those who drive in Florida? Specifically, those who are injured in an accident caused by someone using medical marijuana?
At present, those found to be driving under the influence of marijuana can face criminal charges and be subject to fines. However, proving it is not as simple as say testing blood alcohol levels.
PROVING marijuana IMPAIRMENT driving
Since THC stays in the body for weeks, there is no roadside test to prove someone is driving under the influence. Otherwise, it would easily be challenged in court.
However, police officers are trained to look for signs of impairment including bloodshot eyes, trouble multi-tasking and/or sluggish reaction times.  Those officers would then need to testify in court to make their case for impairment based on their observations and individual evaluations.
Contact a West Palm Personal Injury Lawyer:
A lawyer specializing in personal injury law will take necessary steps to prove to the courts that the driver at fault was in fact responsible; while linking it to some degree due to impairment. If this is in fact the case, an experienced attorney will make sure you are not left holding onto the financial burden on your own; especially, if you were not at fault.
While medical marijuana can positively impact some residents, there is no question that it poses huge risks for drivers; and innocent bystanders. Those who are careless enough to drive impaired need to be held responsible if they cause an accident.
If you've been injured in an accident, and the other party is at fault and/or was under the influence of marijuana, contact a personal injury attorney. At the Law Offices of James G. Graver, P.A. , we zealously advocate on behalf of the injured seeking justice. Consult our expert legal team today for a free consultation and case evaluation.