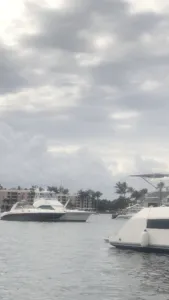 Rain or shine, Floridians love boating.
But do they love it enough to keep boating through Covid-19 ? After all, certain boat ramps were closed earlier this year for safety reasons, primarily to avoid spreading the virus.
Yet boaters do not seem to be deterred from hitting the waterways this summer; Not even with Covid-19 cases on the rise.
So why is this of concern beyond Covid-19?
Consequently, public city officials are still deciding what public safety measures might be needed on Covid-19 moving forward.
But while Covid-19 can be fatal, unfortunately, so can our waterways.
Sadly, our state continues to lead in the number of boating accidents and fatalities to date.
Boating Accident Statistics don't lie: Boating Fatalities are still a concern.
Most fatal accidents in our waterways involved Florida residents, according to statistics released by the Florida Wildlife Commission. July was no exception. While May was the highest month reported for fatalities, summer months were also on the grid.
Just this month, one Florida woman sustained severe boat propeller injuries and was airlifted to Lee Memorial Hospital; fortunately, she recovered. And a local resident, Josh Conidaris, witnessed the accident. As a native to Fort Myers, he told a reporter that boating accidents happen all too frequently.
"I think it's just a lack of knowledge that people have when they come to these beaches, you know, they start up their boat motors with people 10 ft away, it's just all avoidable," said Conidaris.
Not surprisingly, education for boaters is something the FWC is always advocating. One of their public information officers, Adam Brown, told the same local reporter that the "better educated we are, the safer we will be."
Below are the laws that apply to boaters in Florida to help prevent boating fatalities and accidents
All certified boating safety courses taught in Florida include a summary of Florida's boating laws.
However, not everyone reads or adheres to laws meant to protect our waterways.
An Attorney's Perspective:
"Our Florida Waterways, especially during weekends and holidays, can become congested with boating traffic. Unfortunately, it is apparent not all of these boaters follow the boating/waterways safety laws.
That is why it is extremely important, when you are on the water, to 'watch out for the other guy'; and to broadcast your intentions to th e other driver at all times. This helps to ensure not only your safety, but the safety of others; especially those who may not be fully aware of their surroundings."
Knowing and protecting your rights is key. If you or someone you love has been seriously injured or killed on the waterways, due to the negligence of another, get informed.
Contact Trial Attorney James Graver and his expert legal team today for a free consultation and case evaluation.
For more information on the Sanibel story and safety tips for boaters: