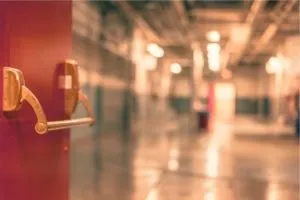 This month marks one year since the deadly shooting at Stoneman Douglas Highschool in Parkland.
The heinous acts of a Parkland gunman motivated many within the community and throughout the nation to assure this would never happen again, period.
The campaign that began almost immediately after that horrid day, calling for change relating to school safety, policing, mental health and access to guns continues today.
Many schools have improved their safety measures by adding more guards and restricting access. And they've continued refining and building upon building security and preparations for threats.
It has become a bit more difficult to purchase an assault rifle or hold on to one, particularly if a person has mental illness or history of violence. However, gun policy reformers did not have their checklist for change completely met.
And leaders such as Broward Sheriff Scott Israel lost their jobs because of mistakes made. Yet others remain, prompting a need for accountability across the board.
So, where's the score card for all that's changed or hasn't?
From Guns to Civic Involvement and Bump Stocks to Red Flag Laws see the following link below for the full reporting and original source of this article:
*Stock Photo image not affiliated with Stoneman Douglas High School