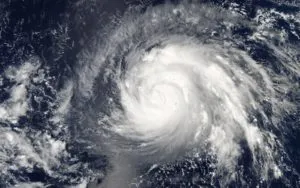 This month marks the official start of hurricane season which lasts from June 1st  to November 30th.
According to 2019 hurricane forecasts , this season is right at the average for storm forecast activity, unlike last season.  However, experts stress that preparation is key–no matter what the forecast may be. Last year, some Floridians were taken by surprise as deadly Hurricane Michael made landfall in the panhandle with major hurricane force winds. So being ready means making a plan for every hurricane season without exception.
Here's what you'll want to include in your Hurricane Preparedness Plan:
It is always recommended to have a plan in place before the threat of a hurricane occurs. However, if you must take to the roadways play it safe. You'll want to become as informed as possible on driving conditions to avoid traffic, hazardous roadways and motor vehicle accidents.
IMPORTANT CONTACT INFORMATION
For more on evacuation routes: Call (850) 414-4100 or (toll free) (866) 374-FDOT (3368).
For travel information and roadway conditions, including road and bridge closures, and toll suspensions and driving conditions: Call 511. The Florida Department of Transportation offers its free 511 service by phone or you can go to http://www.FL511.com.